A fully-staffed, five bedroom luxury villa with a swimming pool just half an hour from Marrakesh, with spectacular views of the Atlas Mountains.
Price per week £4,790 – £6,150

Perfect for families, groups of friends, and special events.
Head south from the ancient pink-walled city of Marrakesh and you will arrive in Ourika, a lush green oasis in the shadow of the Atlas Mountains. Here, nestled in an olive grove, is Bab Adrar: a private gated estate of eight luxury villas. In pride of
place stands Dar Zitouna; in Arabic, house of the olive trees.
This will be your home from home, a Moroccan-style villa with every European comfort, surrounded by two-and-a-half acres of magical gardens. With one important difference: Dar Zitouna is fully staffed and catered, combining the privacy of a villa with the personal service of a boutique hotel.
Whatever brings you to Marrakesh: the sun, the souks, the museums, the restaurants, or the championship golf courses, Dar Zitouna will return you refreshed, relaxed, and rejuvenated.
"I can honestly say this is the most gorgeous holiday house I have ever stayed in. It compares to a luxury, boutique hotel."
Victoria Hunt
It was so easy to get to and from the Medina in Marrakech but so wonderful to get home to the tranquility, peace and luxury of Dar Zitouna. Being collected from the airport made transfers so simple.
"Dar Zitouna has been furnished by the owner with so much care and love, making it incredibly comfortable without being stuffy. We felt from arrival so relaxed here, it really was like home but far nicer"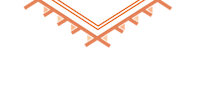 DAR ZITOUNA'S INSTAGRAM INSPIRATION
This error message is only visible to WordPress admins
Tried accessing nonexisting field (comments_count) on node type (Media)